New Year's Resolutions: Volunteer with Henrico CASA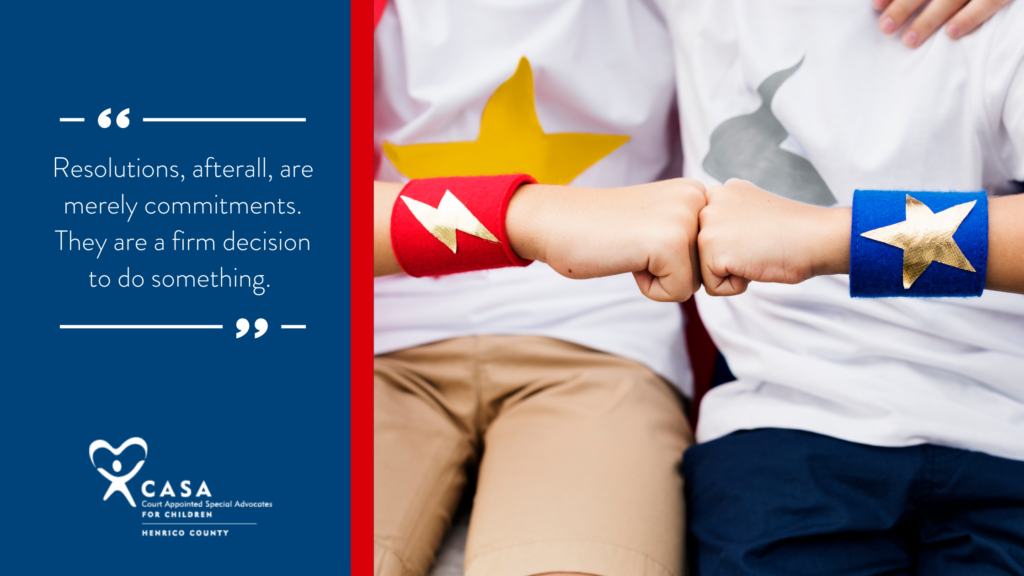 It's that time of year, yet again, when many of us pause to consider New Year's Resolutions. Some of us set specific goals, big and small. Others pick a theme word to focus on for the year. And a few of us skip the process all together knowing follow-through wanes!
Can we reframe the resolution conversation? Resolutions, afterall, are merely commitments. They are a firm decision to do something. And so it makes sense that we take time at the beginning of a new year to consider new opportunities. What will you resolve to do in 2022?