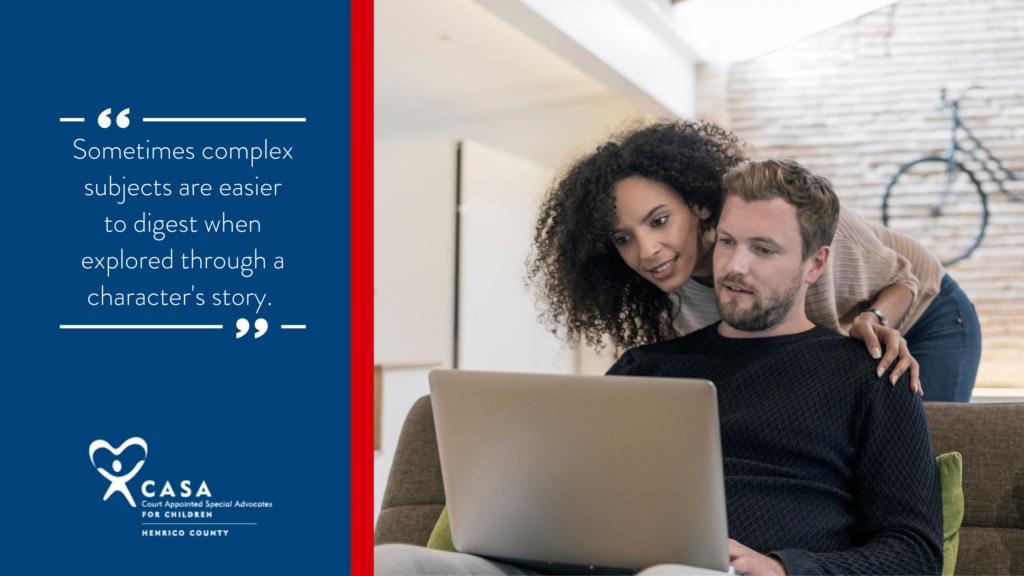 If you're looking for a frivolous watch list, this post isn't for you! However, if you are looking to dive into real issues by following real stories, be sure to add these three titles to your spring watch list. Afterall, sometimes complex subjects like child abuse and neglect are easier to digest when explored through a character's story.
Heard is a documentary that follows the stories of four Richmonders who are/were residents of Richmond's public housing. Their journeys and challenges have similarities to many of the families involved with Henrico CASA. Most noteworthy is the message that everyone needs someone in their life who makes them feel heard… "When they are heard, they can do so much more."
Aged Out: Finding Home is a look into the lives of four youth who were part of The Possibilities Project, a privately funded collaboration intended to be a safety net for young adults who have "aged out" of the Virginia foster care system. The hour-long program provides insight regarding our system's imperfections. You will also walk away with a deeper understanding of the turmoil experienced by teens and young adults who lack permanency, like those served by CASA.
Dopesick is a drama miniseries that explores America's opioid crisis and the many complicated challenges of addiction. How does this relate to CASA's work? Drug addiction is sometimes the underlying cause of child abuse and neglect. Unfortunately, we often see this national problem play out on an individual level for local children and families. (Also watch for local scenery because scenes in Dopesick were filmed in Richmond!)
April is Child Abuse Prevention Month. If you suspect a child is being abused or neglected, call the Virginia Child Abuse & Neglect Hotline at (800) 552-7096. The hotline is staffed 24/7. You may make a call anonymously, but if you provide your name it will allow local authorities to follow-up with you.