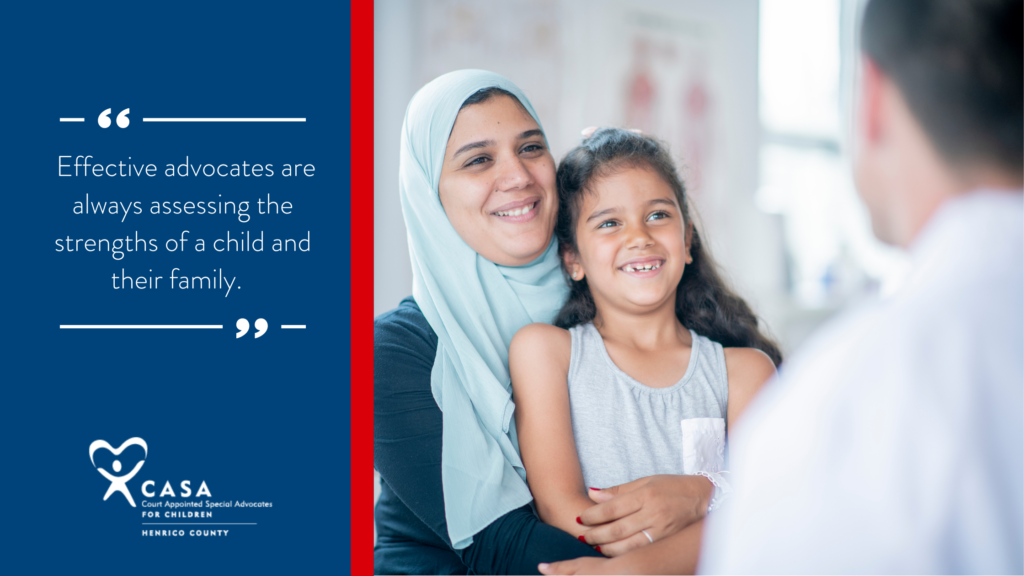 Our vision at Henrico CASA is for children to live in safe and stable homes. Really, we wish for more than just that baseline for each child. We want them to have the opportunity to thrive – to develop, to flourish, and to succeed.

In this month's blog posts we are taking a look at the factors that promote and protect youth well-being. Well-being implies overall health and wellness. This means a child's primary needs, such as safety and permanency, are being met. It also encompasses social, emotional, behavioral, and physical health. The Center for the Study of Social Policy published a guide for holistically supporting youth, in all of these areas, by promoting five key indicators for positive youth development.

Today, we are diving into Youth Resilience.
Youth Resilience
Resilience is the positive quality that emerges when someone experiences trauma and learns to overcome it. The key component of resilience is the ability to manage stress and adversity. People known to be resilient tend to lead healthy and productive lives.
Resilience is a process, and a goal. We may be born with different levels of natural resilience, but we can all strengthen our resilience. Some common ways to build resilience are through learning from our experiences, participating in self care, and maintaining a hopeful outlook.
CASA's Application
Resilience has the opportunity to develop when someone is faced with adversity. Court Appointed Special Advocates (CASAs) are meeting children and their families in the midst of extreme challenges. It is crucial for advocates to use this difficult time as an opportunity to help build resilience.
Some ways a CASA can strengthen resilience and protect a child or teen from typical missteps are to:
If safe, help the youth become more engaged in their family, school and community. Feeling connected is a key to building resilience.
Teach coping skills and ways to manage frustrations.
Encourage choice and personal responsibility when talking through problems and solutions.
Explore the teen's interests and hobbies to help them find positive self-care activities.
Give a child the confidence to meet challenges head on instead of allowing problems to fester and grow.
Effective advocates are always assessing the strengths and resilience of a child and their family. Building on strengths and setting a child up for successes, big and small, is the best way to create positive experiences. These positive experiences can lead to a more hopeful and optimistic outlook.