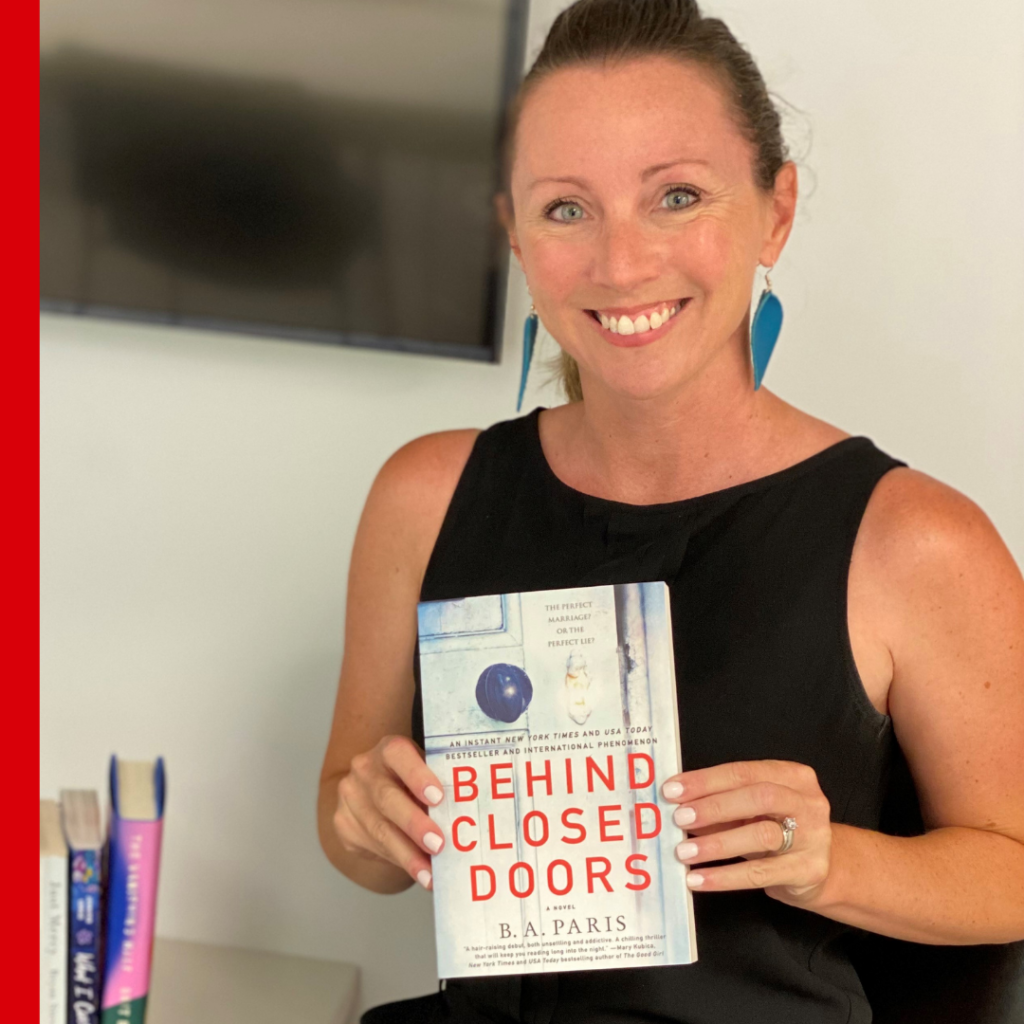 Our team at Henrico CASA loves to read… and there's no better time to read than the summer! In upcoming weeks we'll be highlighting some of our recent favorites in the hopes that you will enjoy the themes and connections to our work as child advocates.
Synopsis
Everyone knows a couple like Jack and Grace who are portrayed in Behind Closed Doors. He has looks and wealth; she has charm and elegance. He's a dedicated attorney who has never lost a case; she is a flawless homemaker, a masterful gardener, and cook, and dotes on her disabled younger sister. Though they are still newlyweds, they seem to have it all. You might not want to like them, but you do. You're hopelessly charmed by the ease and comfort of their home, by the graciousness of the dinner parties they throw. You'd like to get to know Grace better.
But it's difficult because you realize Jack and Grace are inseparable.
Some might call this true love. Others might wonder why Grace never answers the phone. Or why she can never meet for coffee, even though she doesn't work. How she can cook such elaborate meals but remain so slim. Or why she never seems to take anything with her when she leaves the house, not even a pen. Or why there are such high-security metal shutters on all the downstairs windows.
Some might wonder what's really going on once the dinner party is over, and the front door has closed.
Why I Recommend…
I am what I call a binge reader. I like to dive into a good book and keep turning the pages until I'm done. Once I'm immersed in the words and stories – whether fiction or nonfiction – I am hesitant to leave until I reach "the end."
This book was definitely a page-turner, but it was a different experience for me. I could only read a few pages at a time because this story was intense and unsettling. It made me feel so uncomfortable that I would snap the book shut and walk around between chapters.
The fictional story is that of a woman living with an abusive husband. The abuse is physical and emotional, completely hidden from the outside world. And that is what is so terrifying about this book. The pre-meditated deceit, manipulation, and violence were beyond anything I could imagine in real life… and yet the idea that someone can so successfully isolate his victim was believable. Unfortunately, we see it in CASA cases. Nothing good comes from isolation… and it's the breeding ground for potential abuse.
Reflecting on the book reminded me that we've each lived with varying degrees of isolation over the past two years as we navigated the pandemic. The lack of connection was detrimental to all of us, but extremely dangerous for those who may be living with domestic violence. Use this book as a reminder to listen to your instincts. Check on the people in your life. Stay connected.
Grab a copy of Behind Closed Doors, and head to your happy place where you can take intensity breaks from time to time. You'll be so engrossed that you'll read the whole book in one sitting!