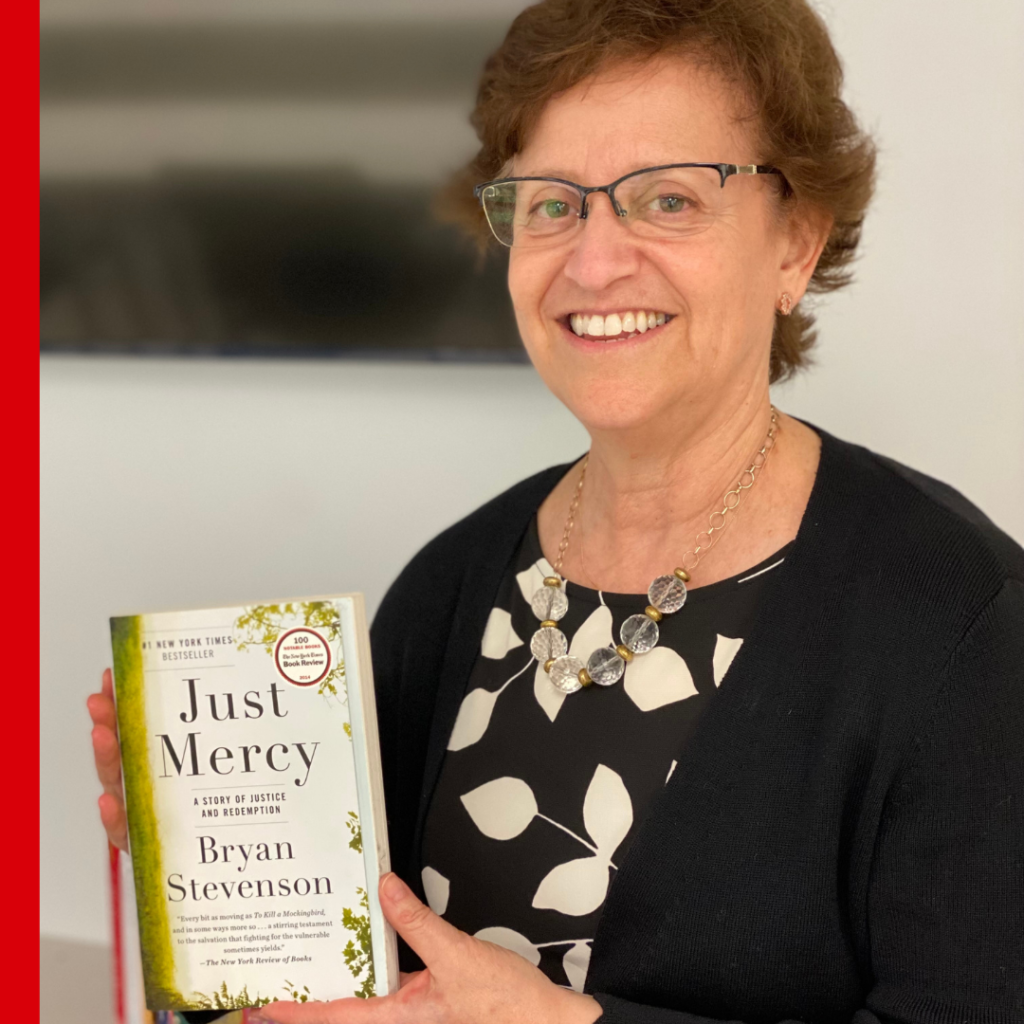 Our team at Henrico CASA loves to read… and there's no better time to read than the summer! In upcoming weeks we'll be highlighting some of our recent favorites in the hopes that you will enjoy the themes and connections to our work as child advocates.
Synopsis
Bryan Stevenson was a young lawyer when he founded the Equal Justice Initiative, a legal practice dedicated to defending those most desperate and in need: the poor, the wrongly condemned, and women and children trapped in the farthest reaches of our criminal justice system. One of his first cases was that of Walter McMillian, a young man who was sentenced to die for a notorious murder he insisted he didn't commit. The case drew Bryan into a tangle of conspiracy, political machination, and legal brinksmanship—and transformed his understanding of mercy and justice forever.

Just Mercy is at once an unforgettable account of an idealistic, gifted young lawyer's coming of age, a moving window into the lives of those he has defended, and an inspiring argument for compassion in the pursuit of true justice.
I Recommend Because…
Bryan Stevenson's Just Mercy, is my pick because I got to meet a human being who embarked on an amazing journey in order to help another human being. How can I incorporate those traits into my everyday life? Why do bad things happen to good people? How can a person help another upon whom evil has been inflicted?
This book is of extreme significance and worth reading for many reasons, but it is the journey taken by Mr. Stevenson to help a person who was in a dire predicament —to advocate for a fellow human being — that shines bright. Although not directly related to advocating for children who have experienced abuse and neglect, Just Mercy is nonetheless relevant to CASA work because the author is a perfect example of an advocate.
He did what CASAs do. He made Walter McMillan a part of his life. He did not stray from his goal or let anything derail his efforts. He left no aspect of the investigation unexamined. He did not hesitate to speak with whomever might answer questions, shed light or possibly add value to his research. He did this work while juggling the rest of his life's responsibilities to himself, his family, colleagues, and friends. He was Mr. McMillan's voice in court and beyond.
I think that although it was tough, and probably brought him to tears on more than one occasion, he loved his work. He loved being an advocate for someone whose life and future depended on his good heart, his focus, and his sincere desire to make future circumstances different for one person at a time. I love our work at Henrico CASA in the same way.