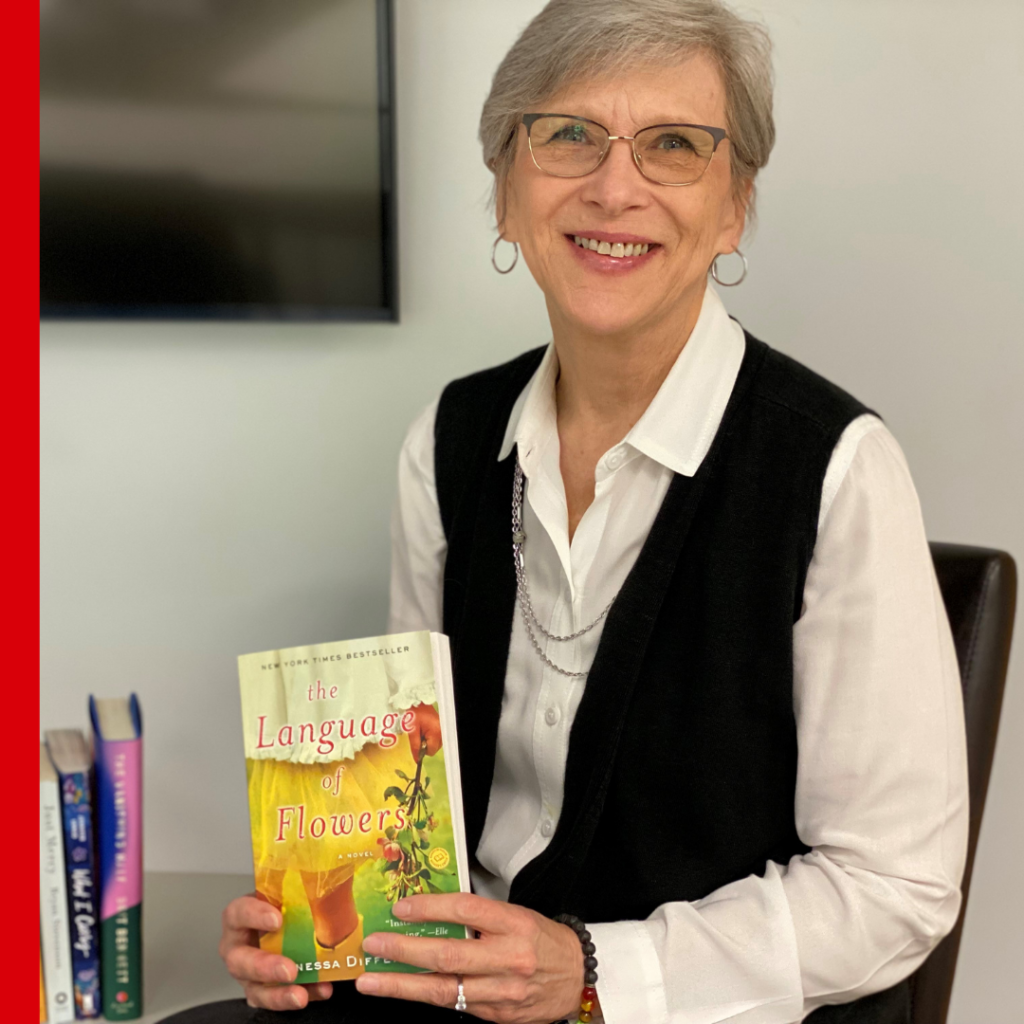 Our team at Henrico CASA loves to read… and there's no better time to read than the summer! In upcoming weeks we'll be highlighting some of our recent favorites in the hopes that you will enjoy the themes and connections to our work as child advocates.
Synopsis
The Victorian language of flowers was used to convey romantic expressions: honeysuckle for devotion, asters for patience, and red roses for love. But for Victoria Jones, it's been more useful in communicating mistrust and solitude. After a childhood spent in the foster-care system, she is unable to get close to anybody, and her only connection to the world is through flowers and their meanings. Now eighteen and emancipated from the system with nowhere to go, Victoria realizes she has a gift for helping others through the flowers she chooses for them. But an unexpected encounter with a mysterious stranger has her questioning what's been missing in her life. And when she's forced to confront a painful secret from her past, she must decide whether it's worth risking everything for a second chance at happiness.
I Recommend Because…
CASA's work revolves so much around communication. Court Appointed Special Advocates often have to not only listen to what is being said, but also hear and observe the non-verbal communication when communicating with children.
Vanessa Diffenbaugh's novel, The Language of Flowers, instantly entrances the reader with the story of a young woman, Victoria, just aging out of foster care. The author weaves Victoria's story of growing up in foster care, from her past to her present, with how one connection in her life sparked resiliency. This one connection taught Victoria the language of flowers, a Victorian tradition used to convey emotional expressions by using different flowers (i.e. Baby's breath – everlasting love, red carnation – my heart breaks, and Lavender – mistrust).
In our CASA work, it is often challenging to have children tell us how they feel. Through no fault of their own, the children sometimes don't have the words or emotional competency to express themselves. Vanessa beautifully describes how Victoria uses her gift of choosing flowers, and what they symbolize, to realize her own emotions and how to convey her emotions.
With every turn of the page, Vanessa has the reader rooting for Victoria and wanting to know what happens next. It is a story that is hard to put the book down until it is finished!