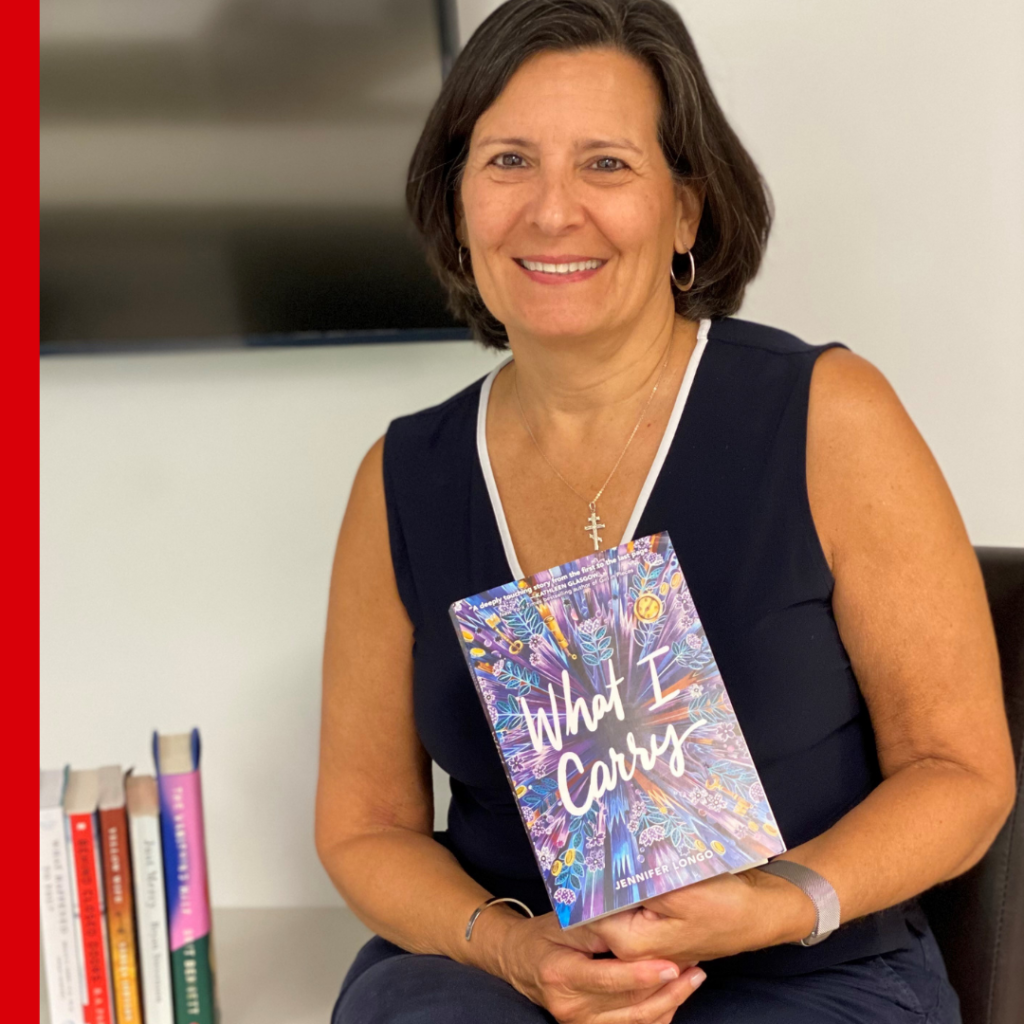 Our team at Henrico CASA loves to read… and there's no better time to read than the summer! In upcoming weeks we'll be highlighting some of our recent favorites in the hopes that you will enjoy the themes and connections to our work as child advocates.
Synopsis
What I Carry by Jennifer Longo is a story about survival, hope, and love.
Growing up in foster care, Muir has an unbreakable rule: pack light. Toothbrush? Yes. Socks? Yes. Friends? Family? A boyfriend? No way. She knows better than to weigh herself down with additional baggage.

And now Muir has just one year left before she ages out of the system. All she has to do is make it through senior year and she can start living life on her terms. But then she meets Francine. And Kira. And Sean. And everything changes.
Why I Recommend…
Imagine a child being in foster care from the day she is born… that is the main character, Muiriel. Over the years, Muir became a self-reliant minimalist. She kept only one suitcase of belongings, which she never unpacked. She had no ties to people or places… and was ready to ask her social worker to move her on a moment's notice. While this may sound depressing, this book is anything but that!

The author, Jennifer Longo, is an adoptive parent whose daughter wanted her to write a book about fostering that was uplifting, not merely about children being mistreated. She interviewed a number of children in foster care, many of whom were aging out, or had already aged out. Ms. Longo wanted to give readers a realistic view of the "system," modeling several characters after her personal relationships with foster care workers. The research done for this book made for a realistic, honest, and ultimately heartwarming story.
Foster care experiences do not have to end in loneliness and despair. Muir's story is an example of how a child in foster care from birth until age eighteen can find love and security in spite of everything!
This is CASA's wish for all youth.