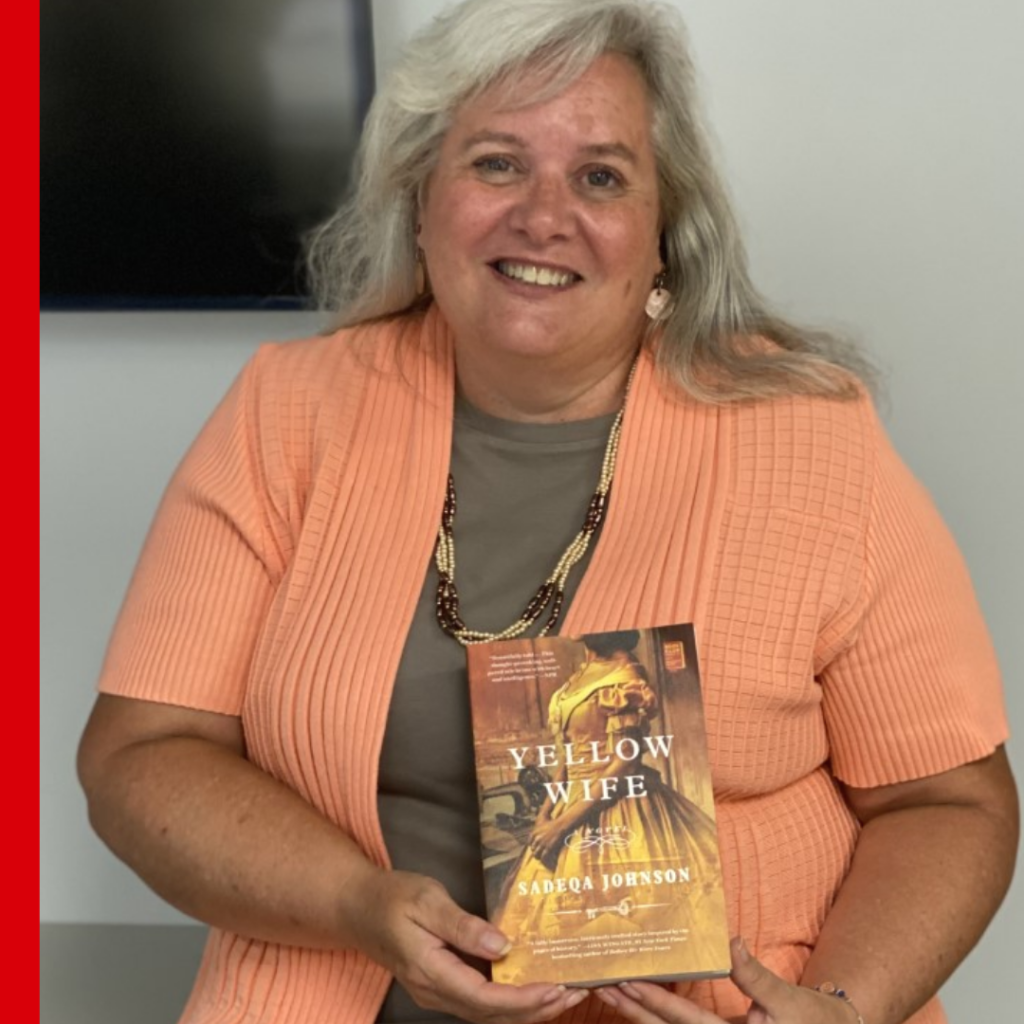 Our team at Henrico CASA loves to read… and there's no better time to read than the summer! In upcoming weeks we'll be highlighting some of our recent favorites in the hopes that you will enjoy the themes and connections to our work as child advocates.
Synopsis
Yellow Wife begins on a plantation in Charles City Virginia, where Pheby Delores Brown has lived a privileged life. Shielded by her mother's position as the plantation's medicine woman, and cherished by the Master's sister, she is set apart from the others on the plantation, belonging to neither world.
Freedom on her 18th birthday has been promised to her, but instead of the idyllic life she imagined with her true love, Essex Henry, Pheby is forced to leave the only home she has ever known and unexpectedly finds herself thrust into the bowels of slavery at the infamous "Devil's Half-Acre," a jail where the enslaved are broken, tortured, and sold every day in Richmond, Virginia. There Pheby is exposed not just to her Jailor's cruelty but also to his contradictions. To survive Pheby will have to outwit him but soon faces the ultimate sacrifice.
I Recommend Because…
I find myself spending a great deal of time reading non-fiction books. But I also thoroughly enjoy historical fiction. During Black History Month, a neighbor recommended that I read Yellow Wife, so I was intrigued. The novel captures the experiences of slaves identified as biracial, those who had to navigate their enslavement in a very different way.
I was further interested when I learned that the novel is written by a Richmond author who stated the idea for her book began with a family visit to the Richmond Slave Trail. Although fictional, the book is based on the true story of a notorious jailer, Robert Lumpkin, who owned and lived with his mulatto wife, Mary, and their five children at the prison known as Devil's Half Acre.
I have to say this book was hard to read at times. It contains graphic depictions of slavery, death of children, repeated rape, mental/emotional/physical abuse, torturing of slaves, and imprisonment. The story sheds light on one of the worst times in our history. The way the slaves are treated is horrific, devastating, and sickening to me.
However, this book also provides some insight into what it took for the slaves to survive both physically and mentally. The message of motherhood and the nature of giving oneself over completely, to ensure your own child's safety, is so intense and true. A mother's love is endless. It will go through the depths of hell to provide safety for our children. I was fascinated to see the way in which the slaves created a sense of family and belonging within their own community. As horrid and awful as their situations were, they found ways to be happy and thankful within their own circle of family. A true testament to the strength of the human spirit.