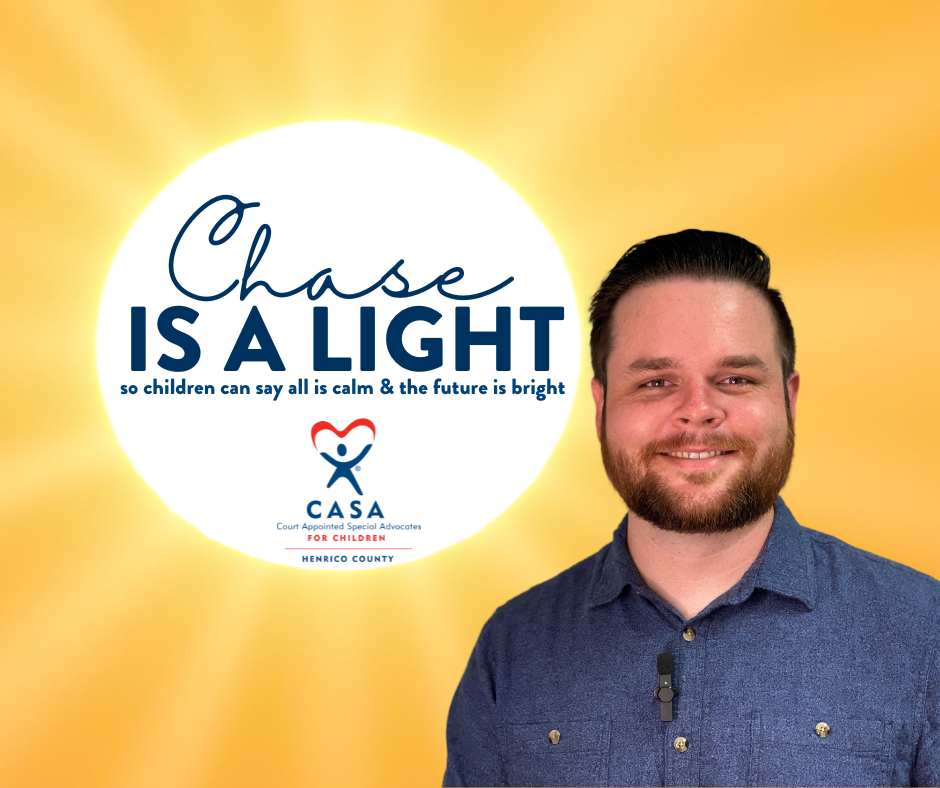 Chase Whitaker, a newly graduated law student, attorney, and future Guardian Ad Litem has been volunteering with Henrico CASA for over two years. Prior to his time in Henrico, he served as a volunteer advocate with the CASA program in San Diego.
Chase's most recent case was full of ups and downs with a dramatic stay in the hospital… but he has no doubt that his presence brought light to a local sibling group during a traumatic time. He helped the siblings maintain a strong connection with one another, settle down in a safe home, and begin the process of developing resilience.
We have no doubt that the children's futures are brighter thanks to Chase's commitment to their well-being and healthy development.
You can be a light in our community, as well. Learn more about volunteering with CASA or supporting volunteers by making a gift to our program.