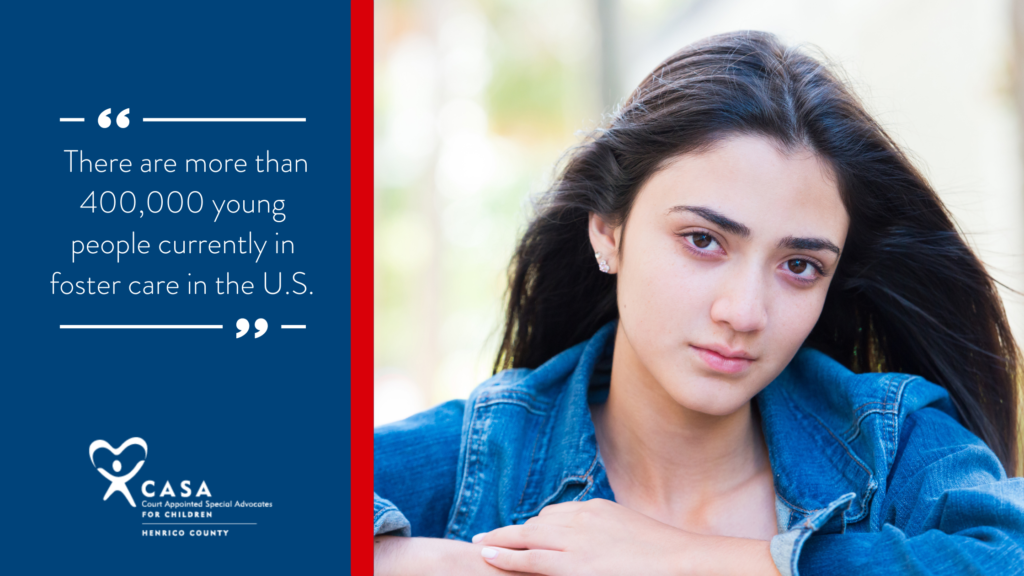 May is National Foster Care Month. What better time to raise awareness of the fact that there are more than 400,000 young people currently in foster care in the United States. No matter where you are in your journey of understanding the foster care system, these resources compiled by Texas CASA will speak to you.
If you're a CASA volunteer or otherwise already involved in the child welfare world, chances are you have a pretty good understanding of the foster care system. But there are plenty of people in your family, friend group, office and community who might not really understand foster care, much less the issues children and families tangled up in the system can face, or how they can help.
We've compiled some resources to help you change that.
Karli is a muppet who is in foster care living with her "for-now parents," Dalia and Clem. By introducing young children to Karli and her family, you're not only helping to normalize the concept of foster care for them early on, but you're showing them wonderful examples of how to process and talk through complicated issues and feelings.
Sometimes the best way to reach teens is through—you guessed it—other teens! FosterClub's blog features youth and young adults of all races, genders, sexual orientations and abilities speaking out about their experience in the foster care system. Any teen is bound to find at least one story that resonates with them.
Based on our (Texas CASA) 2017 short film, Emily's Story is a 12-part, long-form article that dives into the experiences of a young girl who is removed from her home and placed in foster care. The article puts the reader in the shoes of both Emily and her CASA volunteer Maria—and contextualizes their narratives with in-depth explainer sections. The story, while fictional, is informed by actual events and helps the reader understand the kinds of real-life situations that many children in the Texas foster care system face.
Every major religion shares common tenets expressed in different words, and in every religion, prayers, stories and metaphors express the universal calling: To lead a virtuous life, we must value and care for all people, including those less fortunate than ourselves. Do you know someone who is deeply involved with their church, synagogue, temple or other faith-based congregation? Show them this video, and start a conversation about how their congregation can get involved in supporting children and families in foster care.