Building the Foundation for a Healthier Community
COVID-19 has affected all our lives but has created particularly serious circumstances for the children in our community who are not safe in their homes, putting them at high risk for maltreatment or abuse. Our program staff and more than 100 volunteers have seen first-hand the pandemic's impact on the more than 400 children and families we serve, and despite the pandemic, we have worked tirelessly to ensure children are safe from abuse and neglect.
A playhouse is a wonderful reminder that childhood should be happy and carefree – not abusive, neglectful, or traumatic. Your support will help us serve our community's most vulnerable children.
The proceeds from this year's Home for Good event will help us meet the costs of recruiting, screening, and training new volunteer Court Appointed Special Advocates (CASAs) so that we can continue to serve all the children referred to us for our advocacy services.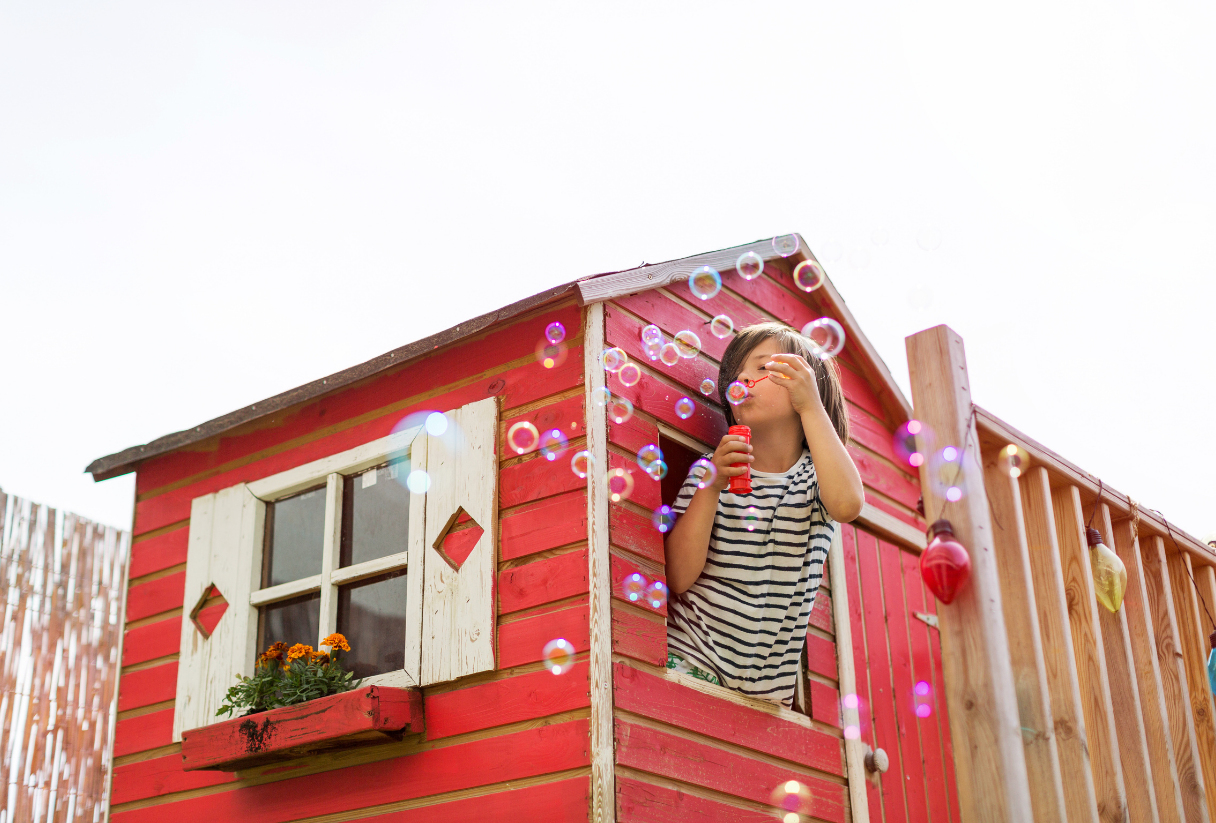 This year, we are partnering with Classic Construction, DPR Construction, and Southern Traditions to build three one-of-a-kind playhouses for our inaugural Home for Good event. All playhouses will be on display at Short Pump Town Center from April 16 through May 2, 2021. Participating in our event is fun and easy!  Make a $5 donation for an opportunity to win a playhouse and each $5 donation to Henrico CASA will result in one opportunity to win a playhouse.  There is no limit as to how many $5 donations you can make!  Click the button below to learn more about this year's playhouses and to make a donation.
Sponsoring Henrico CASA's Home for Good event helps show the community that you care about the abused and neglected children in our community.  It is also a great opportunity to showcase your business to up to 40,000 people a week who visit Short Pump Town Center.