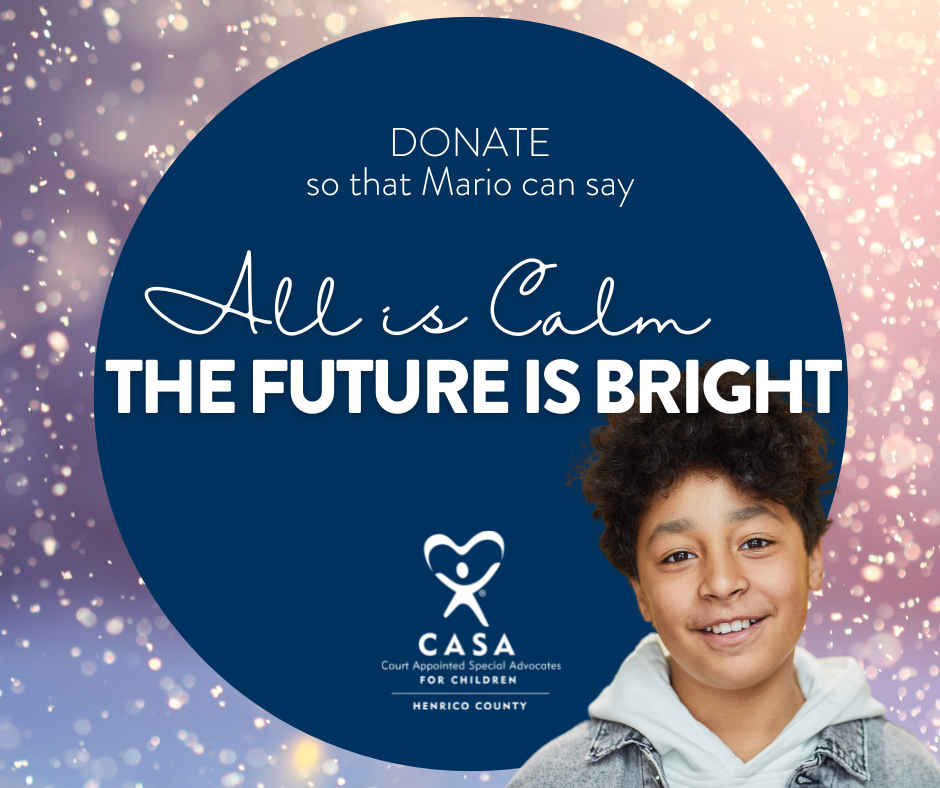 Mario found himself grappling with the consequences of risky behaviors. On the surface, he was a teen making bad choices. Deeper within, he was a child battling a whirlwind of emotions and trauma associated with ongoing sexual abuse and medical neglect.
Mario's CASA, James, met him in the depths of this storm. James recognized Mario's immediate need for safety and security. He gathered feedback from professionals in Mario's life – educators, probation officers, and counselors – to determine the appropriate level of care that Mario needed. Most importantly, James listened to Mario and was actively involved throughout the transition to his necessary placement in a residential treatment.
With the right services in place, Mario's situation stabilized in the residential treatment facility. When the immediate storm subsided, Mario began participating in important services to help him heal.
Mario is now making progress with his treatment plan and working to rebuild healthy relationships with his family. He celebrates each milestone with his CASA. Together, they are looking ahead and making plans for Mario's bright future.
All is calm for Mario. Now YOU can make sure his future stays bright.
Your gift to Henrico CASA gives Mario, and children like him, a dedicated advocate who is a voice of encouragement, helps coordinate care, and prioritizes their best interests. Donate now.