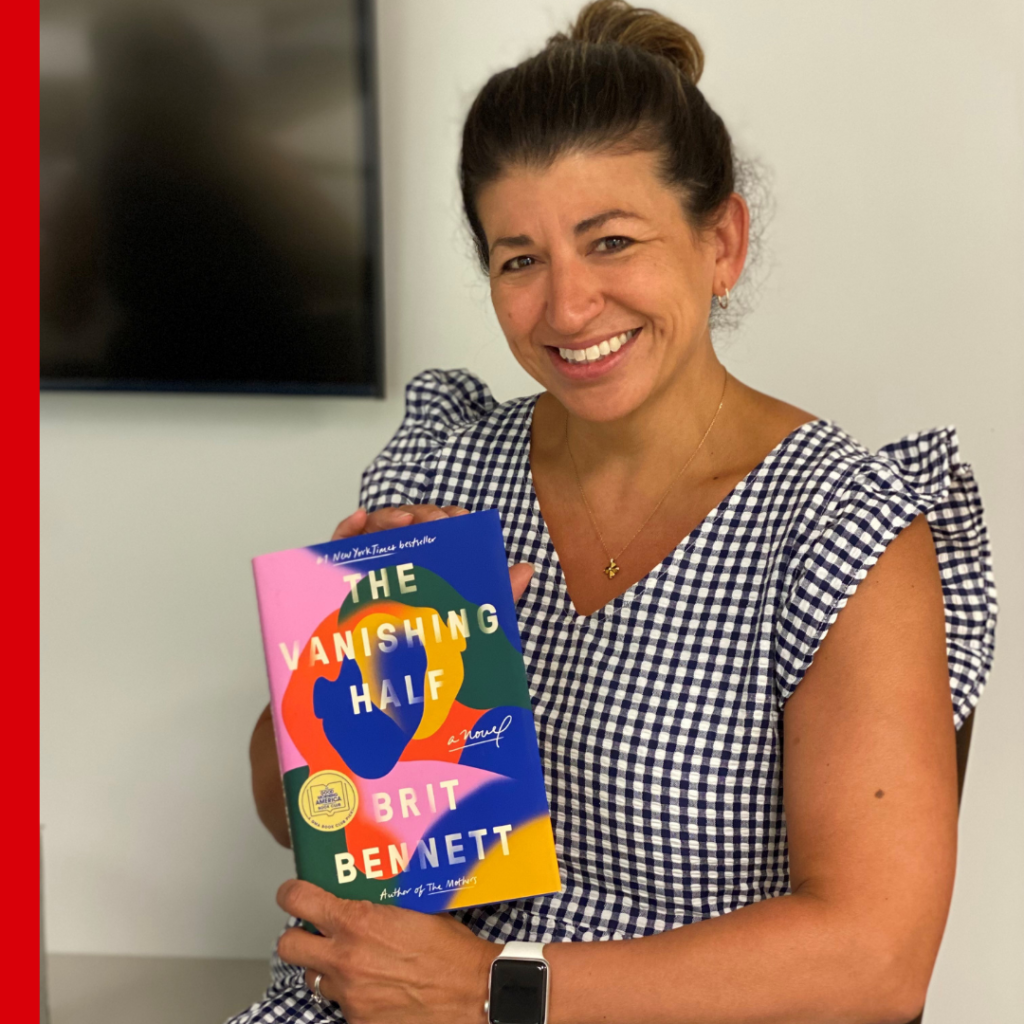 Our team at Henrico CASA loves to read… and there's no better time to read than the summer! In upcoming weeks we'll be highlighting some of our recent favorites in the hopes that you will enjoy the themes and connections to our work as child advocates.
Synopsis
The Vignes twin sisters will always be identical. But after growing up together in a small, southern black community and running away at age sixteen, it's not just the shape of their daily lives that is different as adults, it's everything: their families, their communities, their racial identities. Many years later, one sister lives with her black daughter in the same southern town she once tried to escape. The other secretly passes for white, and her white husband knows nothing of her past. Still, even separated by so many miles and just as many lies, the fates of the twins remain intertwined.
Looking well beyond issues of race, The Vanishing Half considers the lasting influence of the past as it shapes a person's decisions, desires, and expectations, and explores some of the multiple reasons and realms in which people sometimes feel pulled to live as something other than their origins.
I Recommend Because…
Fiction has a way of making you think, imagine, fantasize, and empathize about the characters and their lives. So many times, I read nonfiction books that have a set ending, a story that has already been completed. Fiction books open my mind to "what ifs" and "how will this end?" This book is relevant to CASA's work because on a daily basis we work with children who feel like they do not belong or struggle with their place. We also deal with families who have pasts that they cannot overcome and the communities that judge them.
The setting of 'The Vanishing Half' spans from the 1950's to the 1990's. As you read about the Vignes twin sisters, you can picture what their life was like growing up "passing as white" in a time and a community where Jim Crow laws were in place. It was dangerous for them to be themselves, especially for the one who chose to be white. She lived with fear and isolation every day, hiding her past.
As Court Appointed Special Advocates, we see parents and children struggle with "where do I belong?" and "what is my place?" They have a hard time allowing a new generation to heal the hurts of the past. They continue to hide their true identities, their mental health struggles, their substance abuse issues, their ambitions, and their expectations. They live in fear of being judged, isolated, or unloved by the people in their lives.
As CASAs we can carry forward hope. The story has not ended. A new future can be imagined for these children. Join us in giving the gift of hope!