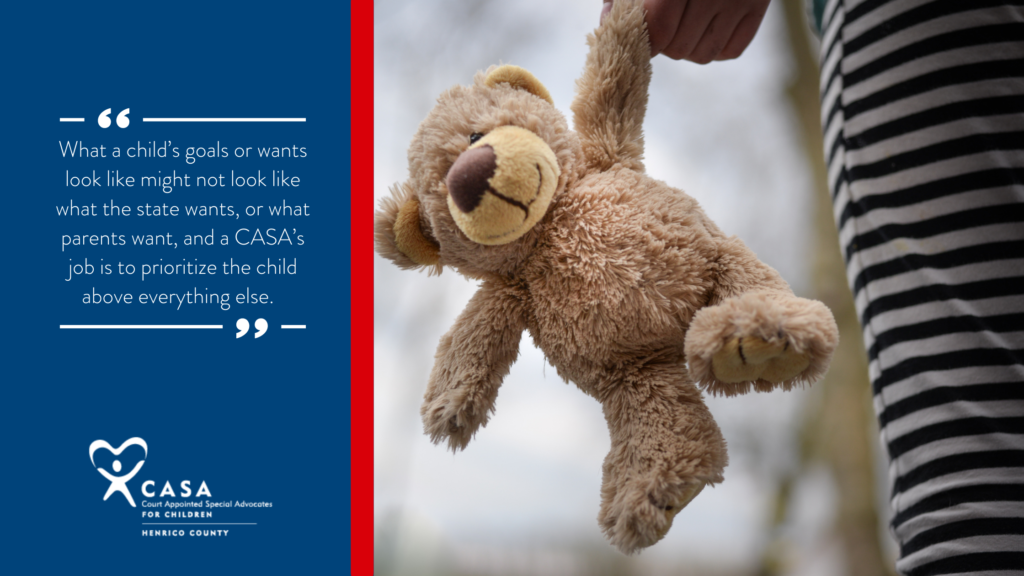 This opinion piece below, originally posted in the Times Opinion's Holiday Giving Guide 2021, is a reminder that the foster care system, like all systems, is imperfect. In baring the system's pitfalls, it highlights the need for CASA and reminds us of the vital role we play within the child welfare system.
The New York Times By: Jane Coaston | December 18, 2021

In 2006, 3-year-old Marcus Fiesel was murdered by his foster parents near Cincinnati. They left him in a second-floor closet in August wrapped in tape and a blanket in a playpen with no food or water while they went out of town to a family reunion, dog in tow. When they returned home, they took his body to an abandoned chimney, doused it in gasoline and burned it, throwing most of the remains into the Ohio River. Days later, his foster mother called the police, claiming that Marcus had gone missing after a visit to a local park.

I was back home in Cincinnati that summer when Marcus disappeared. Every news station and every newspaper was locked on the case, with hundreds of people searching the park where his foster mother told the police she had last seen him. Everyone wanted to find Marcus, a little boy whose neighbor said loved flowers. He had been placed into the foster care system because his mother, already enduring domestic abuse at the hands of a boyfriend, wasn't able to care for him.

The same year Marcus was murdered, my mother was named Volunteer of the Year at ProKids in Cincinnati, where she served as a volunteer court-appointed special advocate, known by the acronym CASA. Developed by a Seattle judge in 1976, the program is based on CASA volunteers who are designated by a judge to represent in court the interests and needs of a child who has experienced abuse or neglect. They interview families, write reports, work with foster parents and group homes, and stand in court, making sure that the child at the center of every child-welfare legal proceeding is heard throughout the case.

All CASAs go through an extensive training program, including court observation and classroom instruction, and they receive ongoing training throughout the year. They visit with the child and get to understand what the child needs — not what their biological parents want, not what the courts want, not what their foster parents might want, but what's truly in the child's best interest. Sometimes that means going to a child's band concert. Sometimes it could look like advocating for a child who has witnessed severe domestic abuse at home and tells his CASA: "You know what's in my best interest? Being adopted by another family."

There are roughly 400,000 children in foster care in America. In my home state of Ohio, nearly 16,000 children live in foster homes or other group-home settings. The median age of a child in foster care is 7, and they have often suffered abuse the likes of which I shudder to imagine. Most children, like Marcus, enter the child-welfare system because of neglect — adversity beyond the challenges of growing up in poverty.

When Marcus was removed from his biological mother's custody along with his siblings, it was after he was found with a large bruise in a home infested with fleas, after he fell off a roof, after he was almost hit by a car while wandering outside. But according to Ohio child-welfare officials, the private foster agency assigned to find him a placement didn't adequately check the foster parents' backgrounds and didn't require the typically necessary training expected of foster parents. The foster agency also failed to follow up during visits to check on Marcus. On one such attempted visit in the summer of 2006, the caseworker was told that Marcus was sick and, amazingly, did not push to see Marcus anyway. By that time, Marcus was already dead.

The foster agency, Lifeway for Youth, lost its license to operate in Ohio in 2008 but still operates in other states under the name Benchmark Family Services.

The job of a CASA is to ask questions: To talk to teachers, social workers, parents and, most important, the children themselves. They ask what would make them feel safe and secure. Would a different foster placement get them closer to support systems that would help them reach their goals? Is the goal to reunify with a parent who might be working to get sober? If they're close to aging out of the foster care system, do they have what they need to find a place to live?

What a child's goals or wants look like might not look like what the state wants, or what parents want, and a CASA's job is to prioritize the child above everything else.

There are just over 90,000 CASA volunteers managing cases around the country. In 2020, they served 242,236 children, working out of 950 member state and local organizations. But with nearly half a million children in foster care and thousands more entering the child welfare system every year, CASA volunteers are often juggling multiple cases at once. But they do it every day, even over Zoom. They do it for Marcus and for Noah and for the approximately 1,800 other children who die on average every year as a result of abuse and neglect. Because they can stop it from happening to another child.

And you can do it, too, either by volunteering as a CASA yourself, or by supporting either CASA or your local CASA organization.