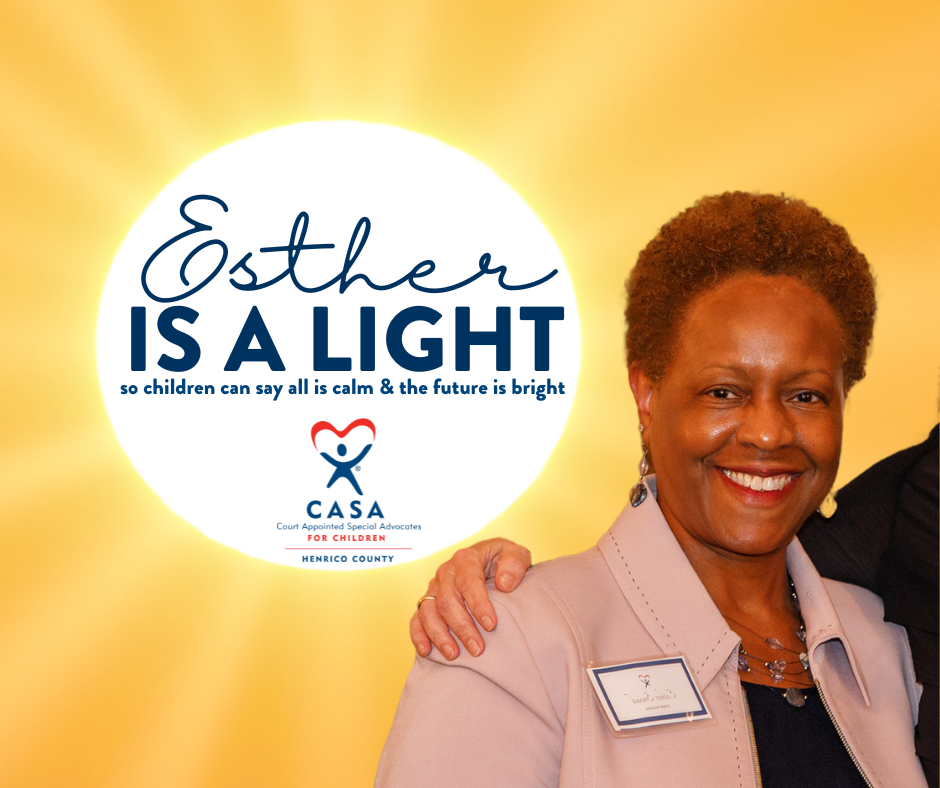 Esther Snead has been volunteering as a Court Appointed Special Advocate for seventeen years. She finds purpose in this role, knowing she is making a difference in a child's life in both the present and the future. She has also found a greater sense of community.
Esther's calming demeanor and humility are a few of the many qualities that allow her to be an effective advocate. She brings a sense of peace to the children she serves. She listens well. In the end, the children she serves feel known, heard, and valued.
Hope shines bright in Esther. She embodies Mother Theresa's outlook that doing small things with great love makes a difference. The MANY small things Esther has done for the sixteen children she has served as a CASA have changed lives.
You can be a light in our community, as well. Learn more about volunteering with CASA or supporting volunteers by making a gift to our program.