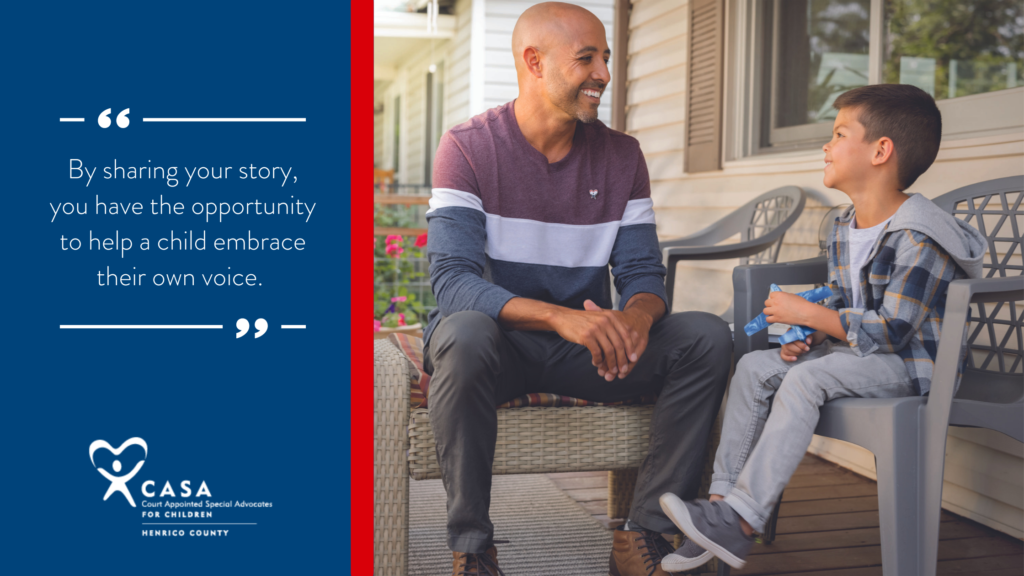 Race matters. That is why at Henrico CASA we believe our volunteers, staff, and leadership should reflect the diversity of the population that we serve. We strive for all of our partners to feel safe and comfortable as people, and within their roles at our organization. It's why we explore topics like equity, inclusion, and cultural awareness during our advocate training. And it drives us to create a safe, welcoming space in our office.
Discussions about race are often conversations about social justice. As adults we (hopefully) know this and navigate these conversations with truth and grace. What about conversing with the children in our lives? How can we enter into meaningful and age appropriate conversations with children and teens?
Below are a few tips that we gathered from EmbraceRace.org and PBS.org. In working with children and teens for over twenty-seven years, we have found these suggestions to be tried and true!
There is no right or wrong time to start talking about race.
You don't need to wait for children to be "old enough" or "ready" to talk about race. We can teach kids that it's OK to talk about race by starting the conversations at an early age. We also need to be ready to answer their questions whenever they are ready to ask them! If we want children to be comfortable talking about race, we need to first model for them that we are comfortable navigating the tough conversations.

You don't need to do it alone.
Use a variety of materials like books, movies, TV shows and podcasts to start these important conversations. We want children to be able to relate to others and notice when things feel unjust or unfair. Hearing or seeing personal stories from others helps them build empathy. It can also jump start a meaningful exchange.

Know your own story.
Knowing who you are – your identity, heritage, and history – means you have a story to tell. What challenges have you and your family overcome? What injustices have you seen? What biases do you hold that you are working to address? The more you let children into your story, the more they will open up about their thoughts, questions and experiences.
By sharing your story, you have the opportunity to help a child embrace their own voice. The February continuing education workshop being offered to Henrico CASA's volunteers will explore how to help children find their own voice. Contact us if you would like to participate in this presentation and discussion.