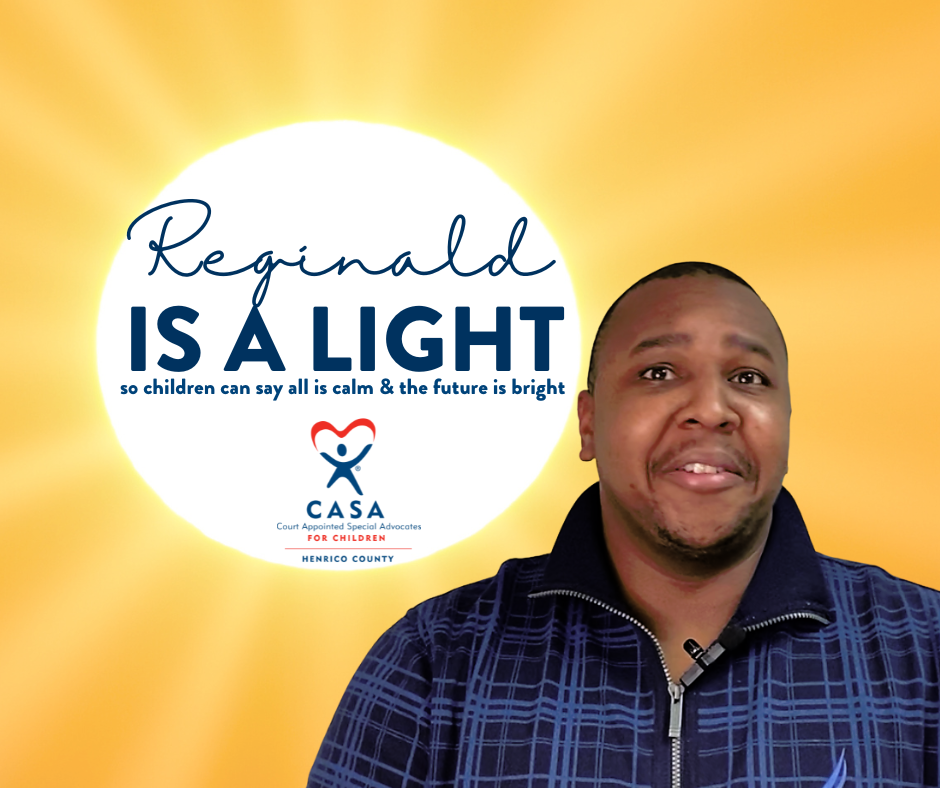 Reginald Baugh, a software engineer, was sworn in by the Court as a volunteer Court Appointed Special Advocate, aka CASA, earlier this year. He is enthusiastically embracing the role, recognizing this as an opportunity to be an 'agent of change.'
With CASA, Reginald has already served five children who needed someone to speak up for their well-being. He is glad that he can help children and their families but is also proud to be supporting the system, itself. He hopes to continue to learn more about the judicial system, be an active part of it, and collaborate with others for positive change.
Our entire community is brighter because of Reginald, and service-minded people like him, who are walking the talk. Hear Reginald's reflections in the video below.
You can be a light in our community, as well. Learn more about volunteering with CASA or supporting volunteers by making a gift to our program.