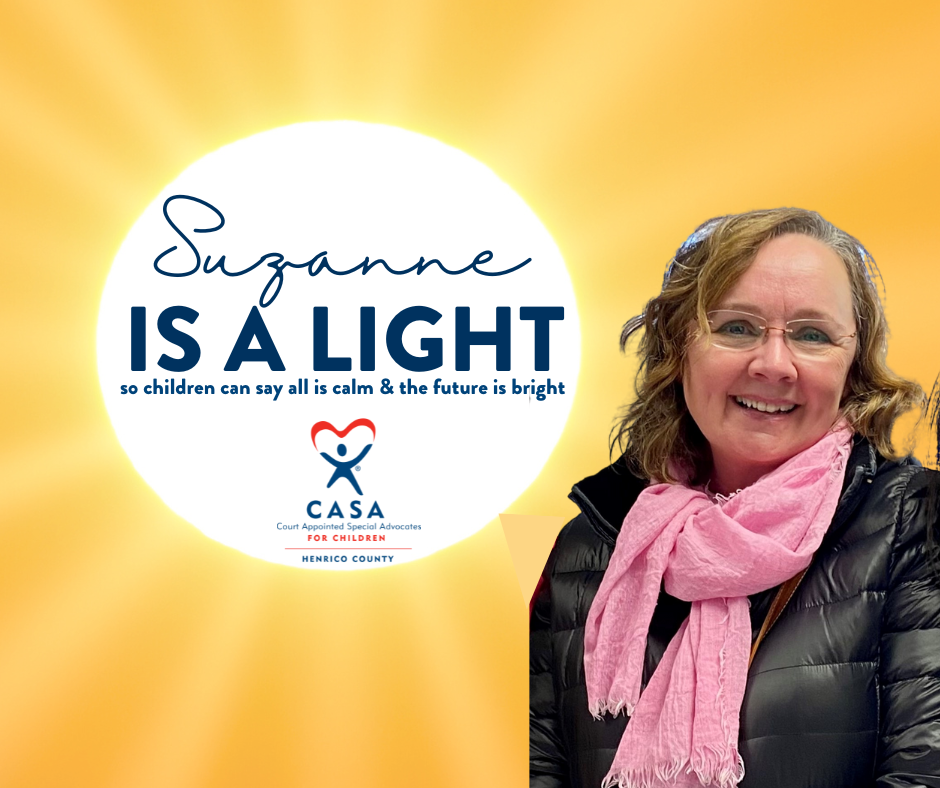 Suzanne Pericle has been volunteering as a Court Appointed Special Advocate for more than 10 years. After raising children of her own, she became a CASA to impact and encourage children beyond her own family.
Forty-one children have benefitted from Suzanne's support, encouragement, and advocacy. She takes pride in being their voice in Court, knowing our local judges can make better decisions as a result of her involvement in the process.
Suzanne has celebrated milestones like reunifications and adoption ceremonies with the children and families she has served. We can't wait to see how many more children she will help as she continues in her role as a CASA!
You can be a light in our community, as well. Learn more about volunteering with CASA or supporting volunteers by making a gift to our program.